We design your fitout to get people through your doors and keep them coming back:
From Initial Design Concept
Shop Renovations & Upgrades
Turnkey Solutions for Complete Fitouts
Sydney Based Shopfitter
Your shop fitout is a representation of your brand and what you stand for. When people see your store they want to see a place that is welcoming and makes them feel comfortable.
At Projeco, we are not just retail shop fitters. We're here to help you actually grow your business.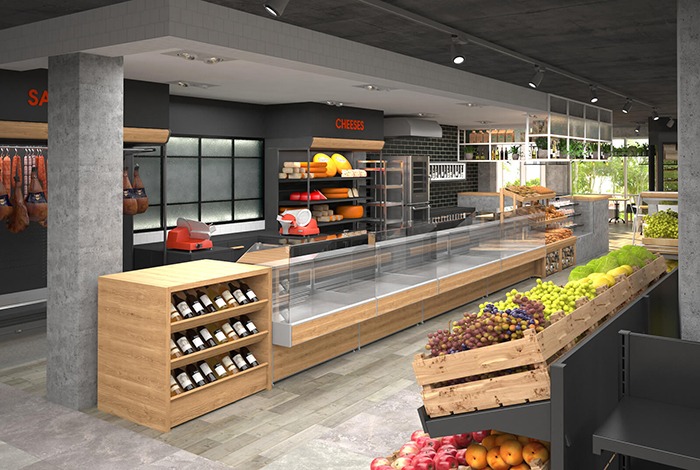 "Mission Australia Canterbury Bankstown Youth Service approached Projeco in May 2018 to do a garden rejuvenation in one of the youth crisis refuges in Canterbury Bankstown LGA. After the initial conversation an affordable quote has been send and the date in the early June was set up for the work to be done. Projeco workers delivered the project in a timely manner, earlier than the agreed 1 week timeframe. The job was done professionally including the clean up afterward. I would highly recommend Projeco to anyone for their projects big or small."

Lucy Klianev

Mission Australia Canterbury Bankstown Youth Service
"Charbel is a valuable asset on any project. His expertise in project management and construction are second to none. He consistently exceeds expectations and delivers projects on time and on budget whilst still achieving high quality standards. I strongly recommend Charbel and will always use him on future projects."

Joe Salhani

Structural Engineer & Director, JSBC Consulting
"I have worked with Charbel over many years and across all different types of projects. He maintains a high work ethic and attitude towards the built environment and this is evident in the successful jobs we have competed together. I recommend Charbel to any potential new client who is seeking to find a Project Manager with a high level of integrity and professional service. I strongly recommend Charbel and will always use him on future projects."

Anthony Leuzzi

Senior Associate, Morris Goding Access Consulting
"Charbel is an upright person with sound judgments and strict morals. He has been extremely professional, prompt and courteous in delivering on Clients expectations and we don't hesitate to recommend him to others."

Wally Mehanna

CEO, South West Bankstown Chamber of Commerce
"We have been working closely with Charbel on various projects over the past few years, varying in scale and complexity. Charbel has been a valuable asset in our team , and we have no hesitation in recommending his services. Charbel has a thorough working knowledge of BCA, Australian standards, council and statutory authority requirements, and the building process and methodology. Charbel also works within budgetary constraints and required time frames. We have no hesitation in commending his services."

Nik Mavrakis

Director, Nikita designs Pty Ltd
""We dealt with Projeco Construction & Management for our project management. Throughout the process the team at Projeco worked diligently and efficiently including liaising with our other consultants to deliver an excellent final product. We would be happy to recommend Projeco to other organisations.""

Saqib Rana

Executive Assistant, EC Property
Have a project?
Partner With Projeco
Whether you're an individual looking for a home renovation, or a developer looking for full-scale project & construction management, leave your details below and we will get back to you shortly.